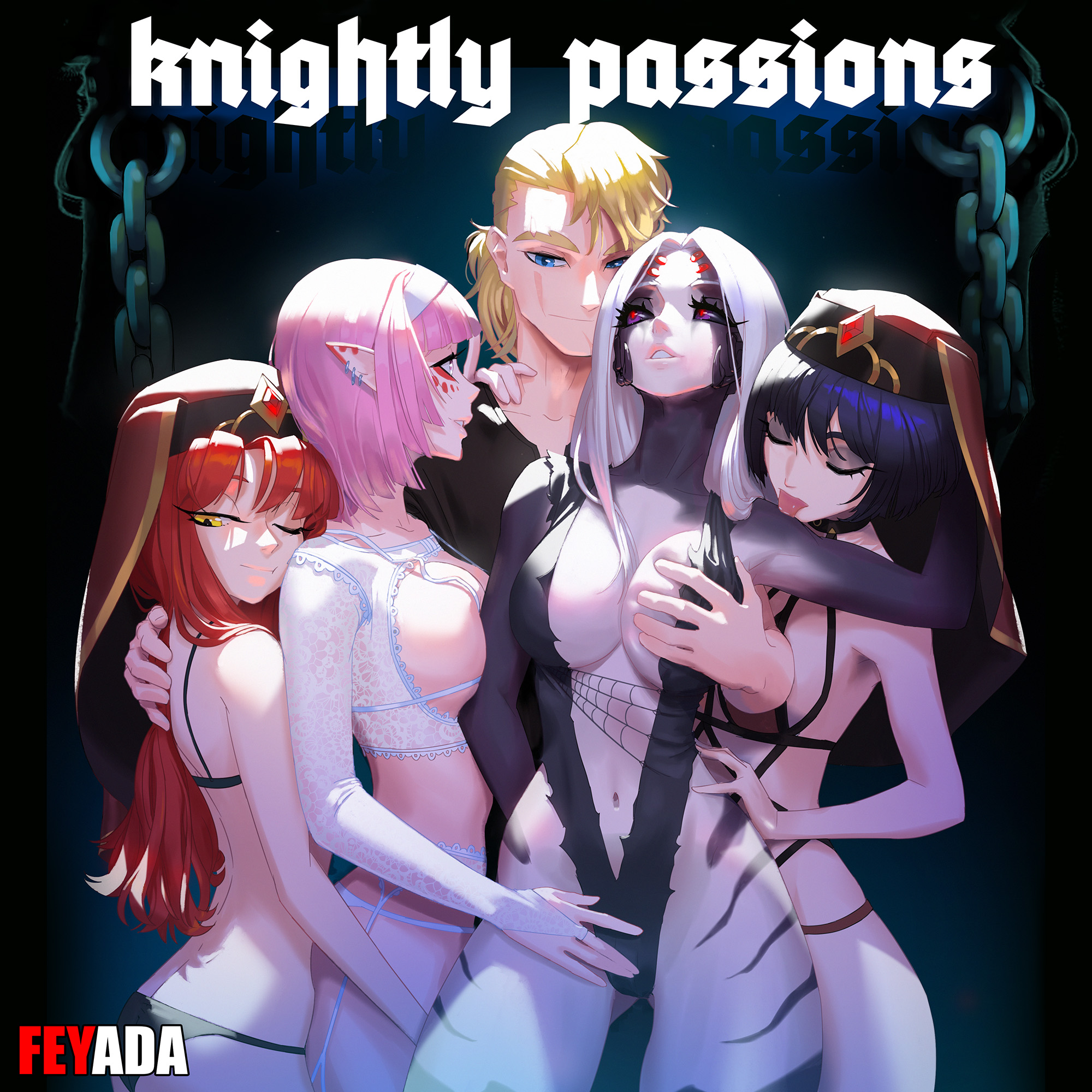 Knightly Passions [0.16 version] (Adult Game) 18+
Knightly Passions 0.16. Release!
---
Dear friends,
We are releasing a new update, Version 0.16.
Here is a full changelog:
Added Chinese language support!
Fixed a bug in Quest 24.
Improved the minigame for catching the horse in the field.
Improved the minigame for the chase by brigands. On monitors with high refresh rates, these two minigames will no longer be accelerated.
Fixed many other bugs, and probably added some new ones.
And much more.
This update is more of a technical update, and unfortunately, old saves from Version 0.15a won't work in 0.16, but remember that you can use "New Game+" to skip quests you've completed previously when you start a new save file.
If you encounter any problems with the game, be sure to tell us about them in our Discord server. Link: https://discord.gg/4WX4mn3NZM
Thank you so much to everyone who helps us, who believes in our project and supports it. You're the best!
Files
Knightly_passions-0.16-pc.zip
680 MB
66 days ago
Knightly_passions-0.16-mac.zip
646 MB
66 days ago
Knightly_passions-0.16-Android.apk
687 MB
66 days ago
Get Knightly Passions [0.16 version] (Adult Game) 18+