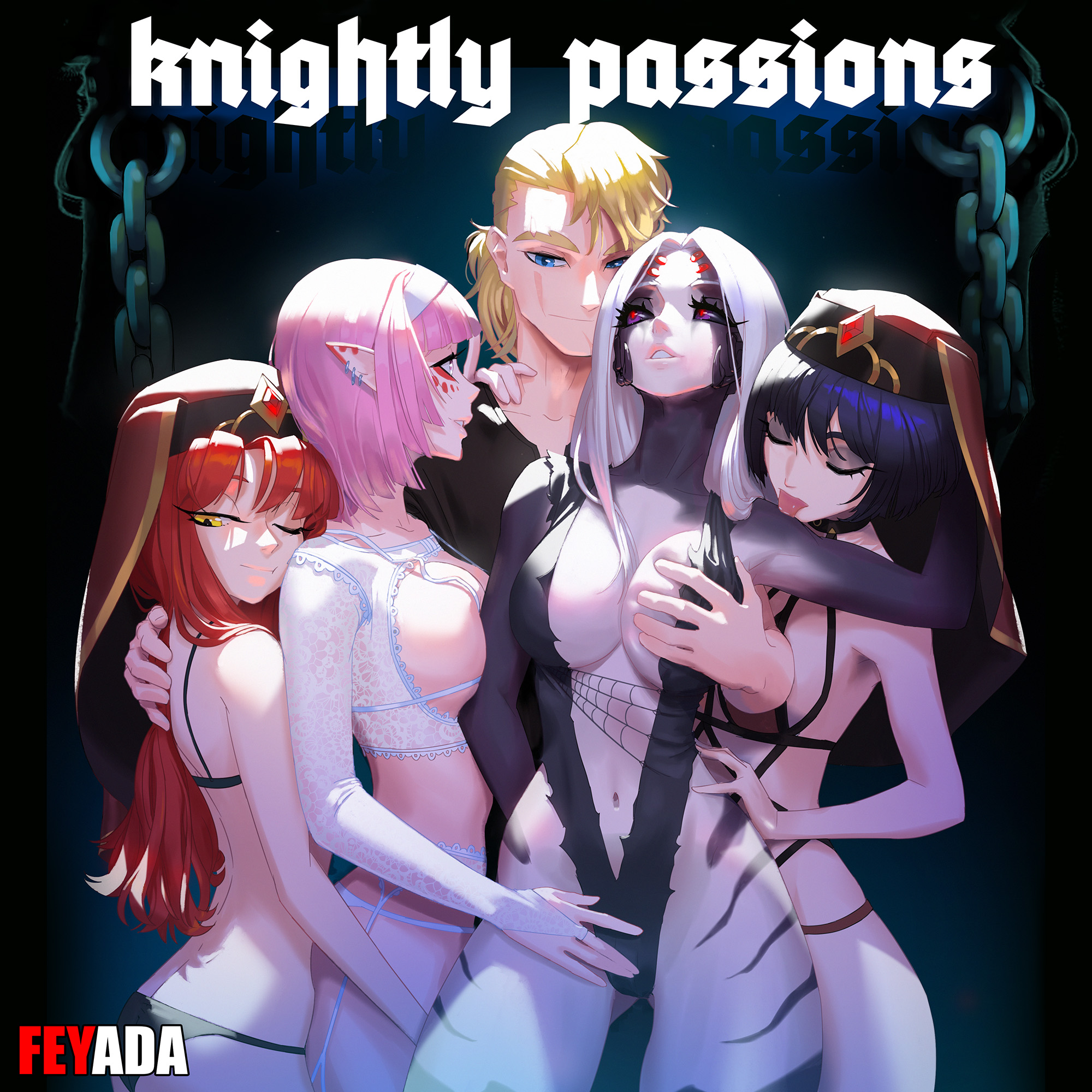 Knightly Passions [0.16 version] (Adult Game) 18+
Knightly Passions 0.15a. Release!
---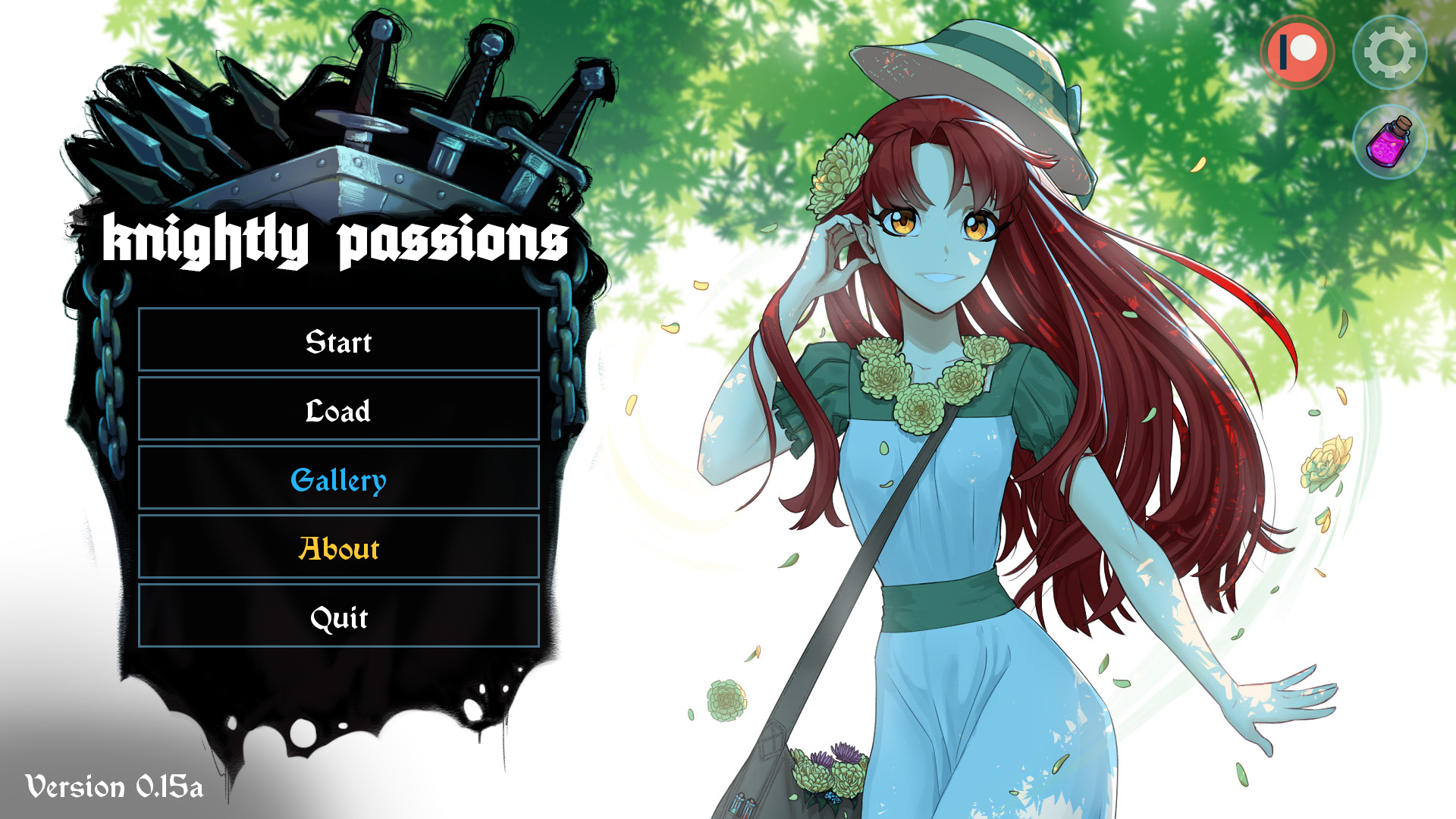 Dear friends,
Today, we are releasing a new version of Knightly Passions (Version 0.15). Let's get right into the changes and new additions you'll find in this update:
New quest: "The Drunken Mare." In this quest, you'll help the tavern keeper make all the necessary preparations to purchase some good booze.
New quest: "Mercantile Machinations." You'll have to face off with some malevolent merchants who don't consider it necessary to keep their word.
New quest: "The Best Candidate." The tavern keeper is looking to find himself a female assistant for a cushy job in the tavern. This quest is issued automatically after completing the "Mercantile Machinations" quest.
New quest: "The Picnic." At times, even the simplest forms of outdoor recreation can turn into something terrifying.
New minigames in quests: "Keep Your Balance on a Horse," "Clicks on the Screen," and "Pursuit."
Now, from the very beginning of the game onward, the tavern is available for lodging only. Customers will only appear in the tavern once you've completed the "Mercantile Machinations" quest.
The price of lodging in the tavern has doubled. But don't worry - after the tavern fully reopens, the tavern keeper will thank you with a 50% discount on lodging.
Added several new music tracks.
Fixed many bugs, and probably added some new ones.
And much more.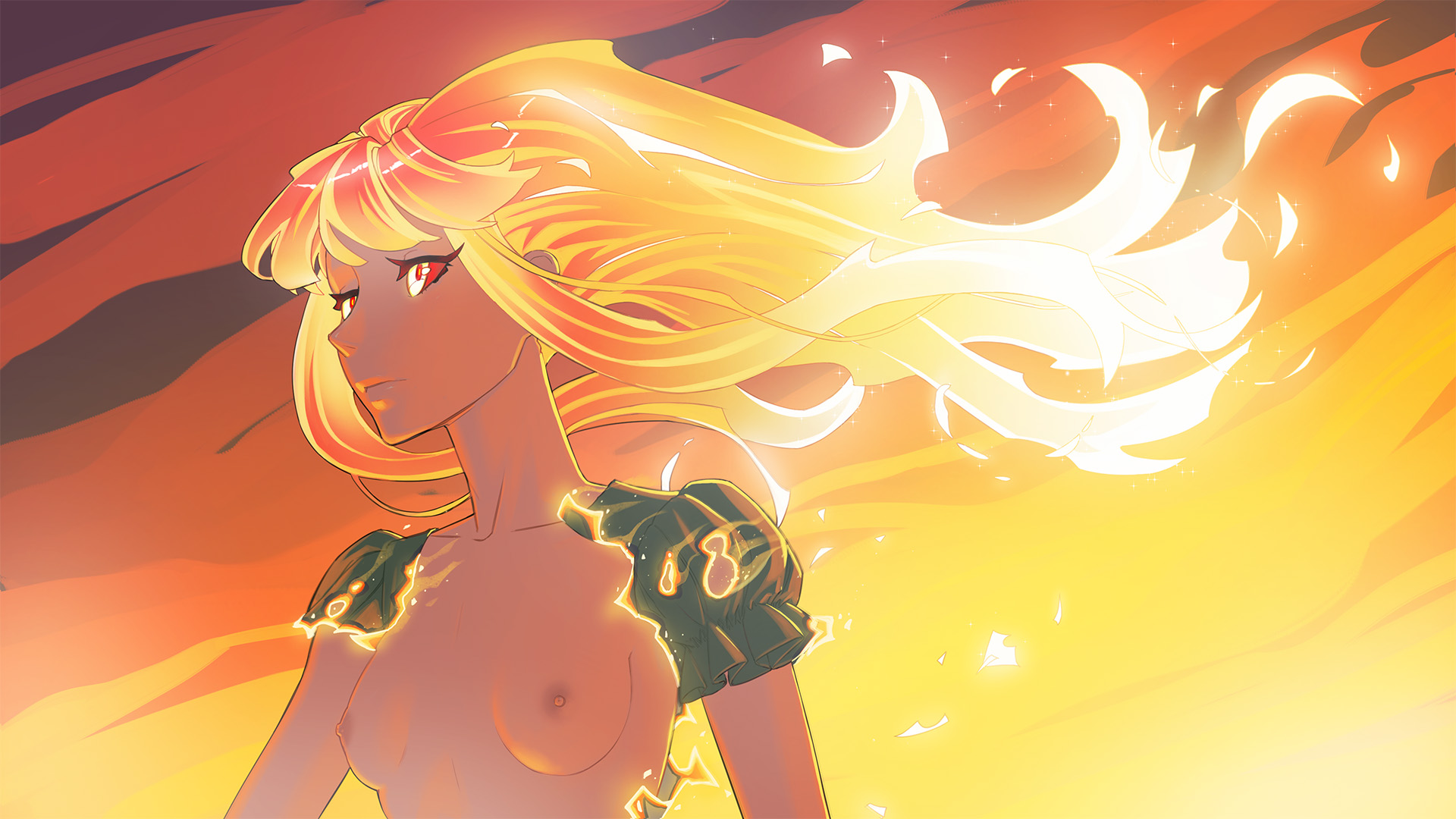 Friends! Happy New Year to you! From the bottom of our hearts, we wish you good health, the achievement of impressive new heights in your hobbies, and the purest and brightest love! Remember that to us, you are the very best of players. Thank you for standing by our side during these trying times. The happiest of holidays to you all!
Sincerely yours,
Team FEYADA
Files
Knightly_passions-0.15a-pc.zip
680 MB
86 days ago
Knightly_passions-0.15a-mac.zip
646 MB
86 days ago
Knightly_passions-0.15a-Android.apk
686 MB
86 days ago
Get Knightly Passions [0.16 version] (Adult Game) 18+